High Impact Short Books are a unique type of business book I've developed for business owners looking to tap into the magic of having their own book working for them.
These short books, or "shooks™" as I call them, are powerful, high impact customer-attraction books which follow a specific content and design architecture I have developed.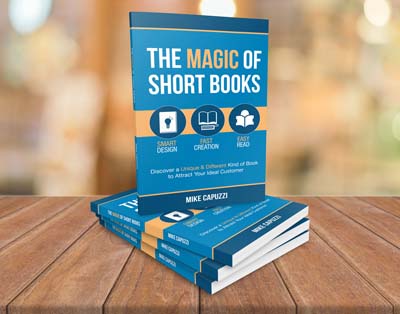 There are many reasons why I believe you should publish at least one shook for your business, including:
Interested in working with me to publish a shook?  Get my High Impact Short Books Information Kit which contains a copy of The Magic of Short Books + a valuable training + a deck of my exclusive Shook Building Blocks!