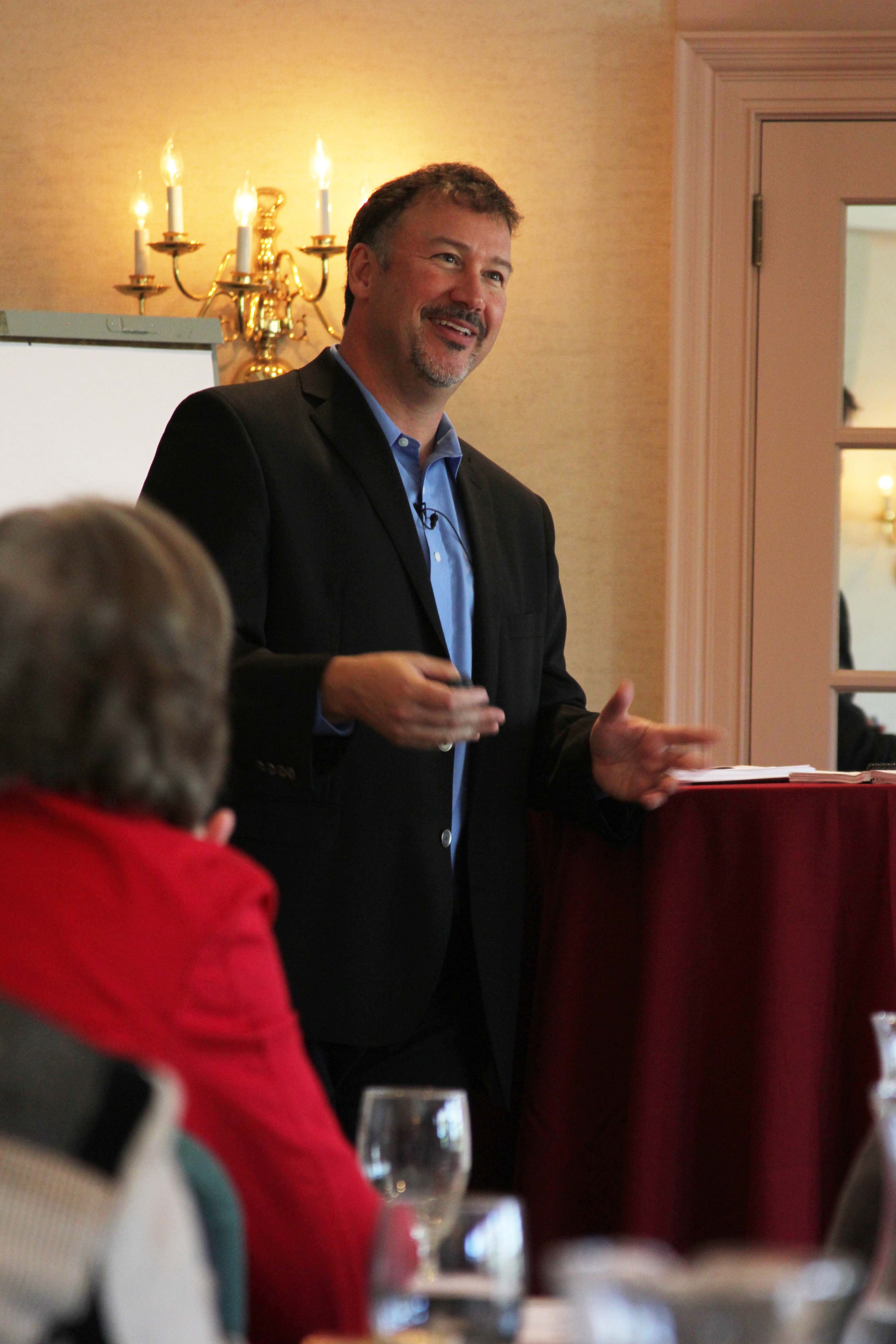 Mike is a speaker, author, consultant and coach for business owners and sharp, aggressive entrepreneurs looking to get to the next level in their business. Throughout his 25 years in marketing and 21 years as a consultant, Mike's diligent and innovative use of High Impact Marketing has consistently surpassed the expectations and outcomes of traditional "corporate" marketing concepts and business strategies for his clients.
This expertise has led him to be a guest speaker on the stages of some of the world's most foremost experts on marketing, including Dan Kennedy, Bill Glazer, Rory Fatt, Ed Rush and Julie Steinbacher. To date, Mike has helped thousands of business owners create more profitable marketing.
Mike is the inventor of the wildly successful software product, CopyDoodles®. CopyDoodles are hand-drawn graphic files that enable anybody to literally drag and drop attention-grabbing enhancements to their offline and online marketing materials. Tens of thousands of business owners, marketers and copywriters have benefited from the use of CopyDoodles.
In 2019, Mike launched Bite Sized Books, a new publishing venture based on his proven formula for creating short, helpful books (known as shooks) for Main Street-type business owners. Shooks are ideal for local business owners who are looking to increase their level of authority while also providing helpful information in bite sized books.
When he's not focused on marketing or helping his clients, Mike is the proud father of two beautiful daughters and has been married to his amazing wife Becky for 23 years and counting. He is an avid reader, writer, outdoorsman and loves to cook. If you're looking for a content-rich, unique speaker for your in-person or virtual event, contact Mike by sending an email to friend<at>mikecapuzzi.com or by faxing a note to 888.654.9310.