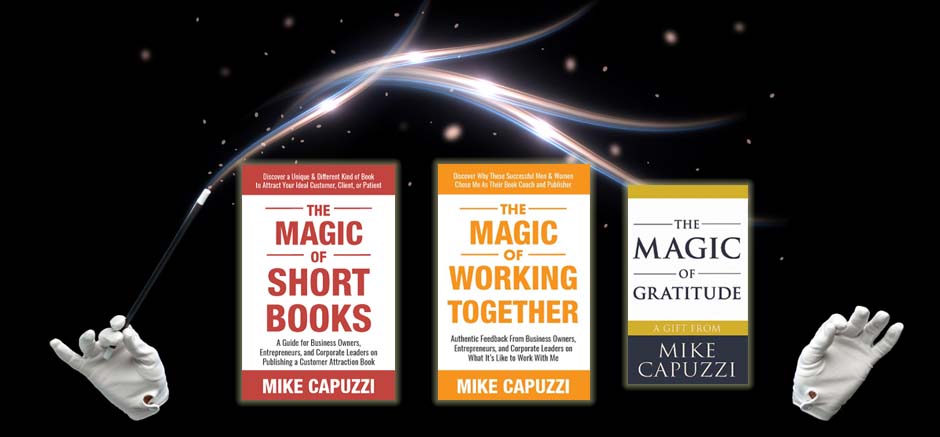 HERE'S YOUR SHOOK MAGIC KIT!
The Magic of Short Books (Updated 2023 & an Amazon #1 Best Seller)
The Magic of Short Books describe the power of authoring a short, helpful book (shook™) for your business and shows you how to write, design, publish and leverage a shook in your business. The Magic of Short Books presents a simple and thought-provoking solution which aligns the power of being an author with today's consumer reality.
Before you write a book for your business, invest an hour of time and read The Magic of Short Books. It's short on purpose and will open your eyes to a better, faster, and easier type of customer-attraction book.
The Magic of Gratitude
The Magic of Gratitude contains my handpicked collection of gratitude-inspired thoughts, ideas and reminders which are so important to me that I wanted to share them with you as a gift.
I hope The Magic of Gratitude reminds you of what I consider to be one of the most important characteristics of successful people—an attitude of gratitude.
Open it up and read a few of these pithy proverbs whenever you need an uplifting boost of positivity.