3 Cool & Inexpensive Gift Ideas
[embedyt] https://www.youtube.com/watch?v=vRMvVciUH7M[/embedyt]
On this episode of 3 in 3, I am going to share three cool, inexpensive gift ideas that people love, and I have used over the years.
The first are JournalBooks, which are neat little customized notebooks your customers or members can keep notes in.  The second are luggage identifiers – people love these, and the third gift is your own book which you can send by Amazon, so it arrives in an Amazon package and will be opened.
High Impact Marketing Idea #1 – JournalBooks™
I've been using JournalBooks as a gift for years and I think they are ideal for several reasons.
They are high-quality and relatively low-cost gifts that make a big impact when somebody receives one.
They reinforce my message that working with me will generate a lot of profitable ideas, so you want to make sure you write them down.
Combined with a quality pen, it makes an excellent gift for clients, mastermind members, etc.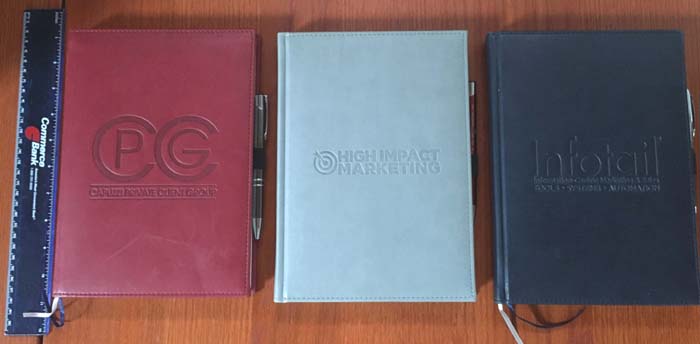 For a larger journal, I recommend the Pedova Bound JournalBook (AnyPromo Item# 661857).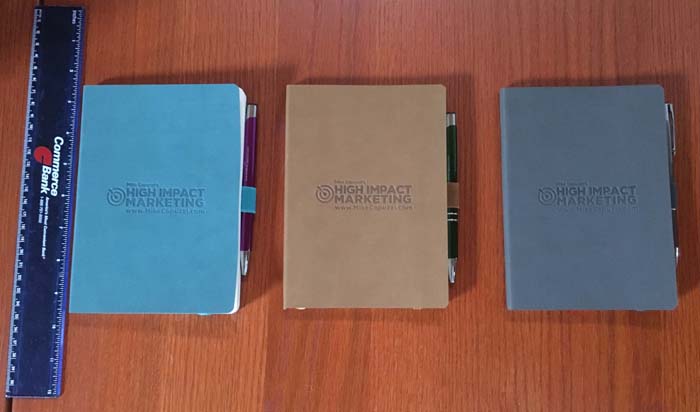 But lately, I have become a fan of the smaller, Revello Soft Bound JournalBook (AnyPromo Item# 737459).
You can find both online, but I recommend www.AnyPromo.com.
And if you need a decent quality, low-cost pen, check out the Paragon pen from Pens.com.
High Impact Marketing Idea #2 – Grip-It Luggage Identifier
If you are looking for a low-cost gift that will never get thrown away and your recipient will appreciate, check out the Grip-It Luggage Identifers (AnyPromo Item# 692938).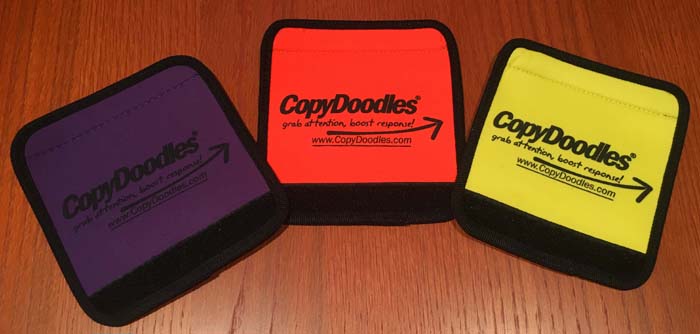 I have been using these for over a decade as a CopyDoodles gift item ("CopyDoodles makes your marketing stand out and this luggage identifier will make your suitcase stand out").
I have had more people thank me over the years for giving them one of these and people truly love them.  You can get them at www.AnyPromo.com.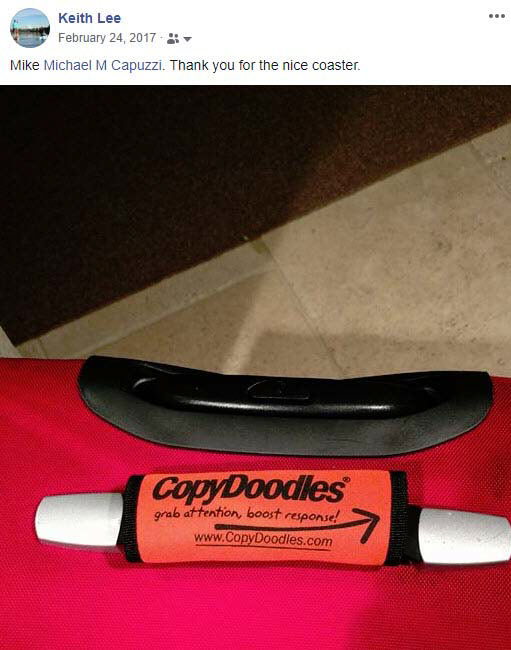 High Impact Marketing Idea #3 – Send a Book Via Amazon
This is a neat strategy, particularly if you have your own book on Amazon.com.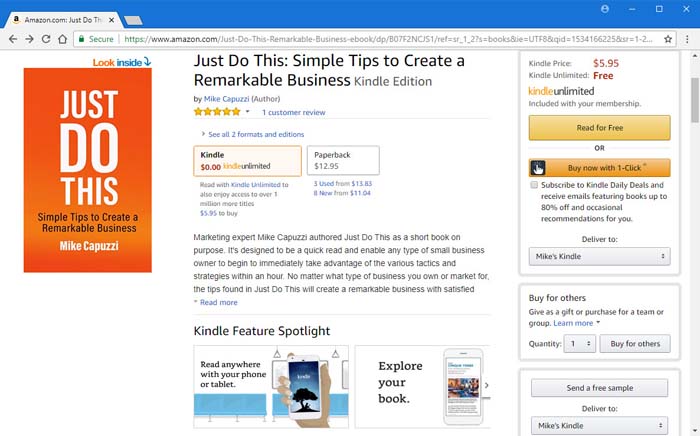 You can send your book as a gift for others and Amazon will ship it out for you, along with a brief note.
This means it will arrive in an Amazon package which means it will get open by the person you sent it to.
This is a smart marketing strategy when targeting high-value customers/executives, and you want to get past their gate-keepers, since most assistants will not open an Amazon package addressed to his or her boss.
So that wraps up this episode of 3 in 3. I hope you found these gift ideas valuable for you and your business, and until next time, keep on marketing!