Advertisement Ideas: Using pets to connect with your audience
One of the best advertisement ideas used by businesses in their marketing is to connect with your audience on a personal level with pets and animals. According to the American Pet Products Manufacturer's Association, 63% of American households have a pet and over 50% of all pet owners would rather be stranded on a desert island with their pet over another person!
Let's check out some pet marketing that have been used on television in the past (this might help you get some winning advertisement ideas for your own business)…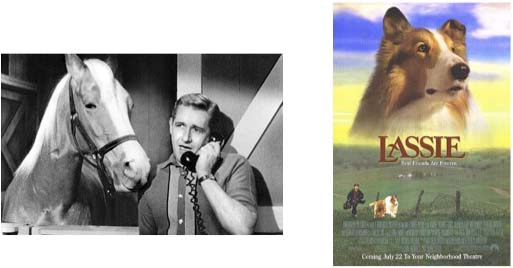 Who doesn't remember seeing and falling in love with Mr. Ed or Lassie? Many companies are STILL using talking pets (like Mr. Ed) or Lassie in their marketing.
Just the other night I easily though of some great advertisement ideas simply by watching commercials on TV – pets are used everywhere! Even big companies are using pets and animals.

So why am I telling you that you need to get advertisement ideas from those in the industry who are using pets and animals?
Because the biggest challenge we face is getting the attention of our target market! Using pets in your marketing as one of your many advertisement ideas, is a very effective way to overcome this challenge.
Here are some different advertisement ideas on how you can use pets in your marketing:
• Newsletter stories
• Direct Mail packages
• Facebook
• Blogs, websites, email
• Web TV shows
How can you use pets (and animals) in your marketing to create an emotional connection? Check out some advertisement ideas from smart marketers who are currently using pets to gain attention!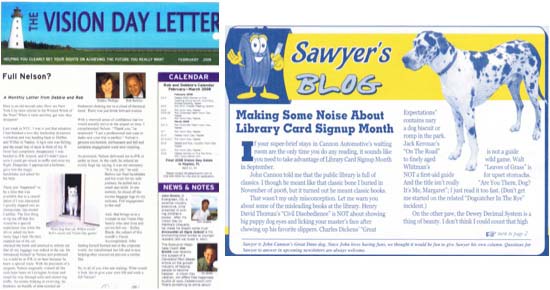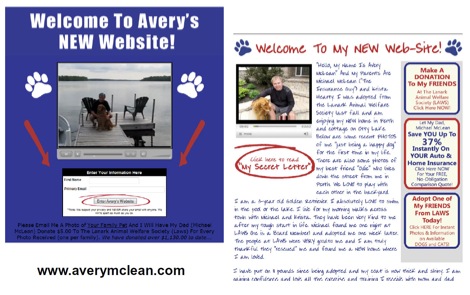 As for the advertisement ideas I got the other night while watching TV, my dog Zoe joined me in the set for a recent episode of Mike Capuzzi's 3 in 3!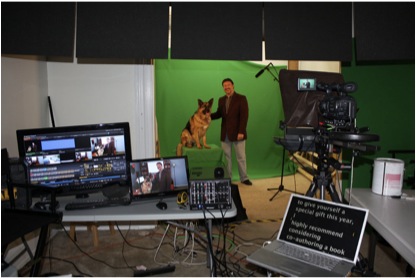 To check out more advertisement ideas using pets, watch my recent episode of CopyDoodles TV full of real life examples from business owners and marketers!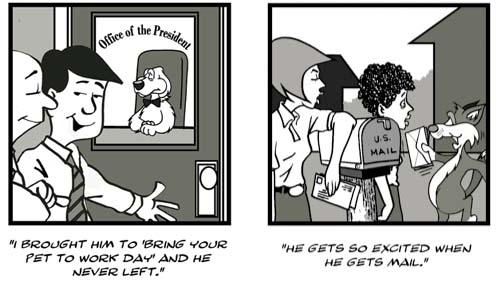 And for those of you who are current members of the CopyDoodles Access Club, we recent added 46 new CopyComics dedicated to pet marketing. All of these comics are sure to give you hundreds (if not more) of advertisement ideas for your business!