Ep:106 Author & Communications Expert, Andrea T Edwards

On this episode of The Author Factor Podcast (formerly The Main Street Author Podcast) I am having a conversation with author and communications expert, Andrea T Edwards.
Andrea is a globally award-winning B2B communications professional, who works with the world's largest companies on the transformation needed within to maximize business growth in our digital future. A change agent, provocateur, author, professional speaker, passionate communicator and social leader, Andrea is all about helping businesses understand how they can empower employees to delight customers, grow personal career opportunities and build brand success.
Andrea is the author of several books including, Uncommon Courage: An Invitation. During our conversation, Andrea shared several valuable nuggets of wisdom, including: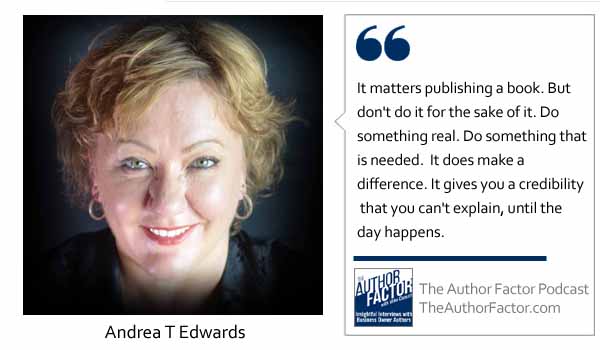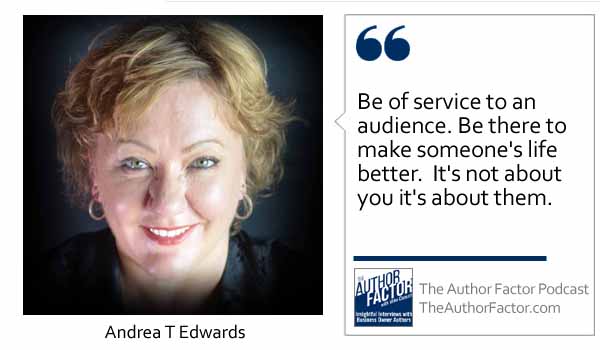 Learn more about Andrea by visiting: