3 Reasons a Short Book is a Powerful Marketing Asset
[embedyt] https://www.youtube.com/watch?v=QkWszzEhZ6E[/embedyt]
On last week's episode I announced that July is International Shook Month . Shooks™ are unique non-fiction short books, published by business owners and designed to be read in about 60 minutes by a targeted reader.
On this episode of 3 in 3, I want to describe the three reasons why I believe publishing a shook is the perfect marketing asset for you to create, so get ready for 3 in 3.
High Impact Marketing Reason #1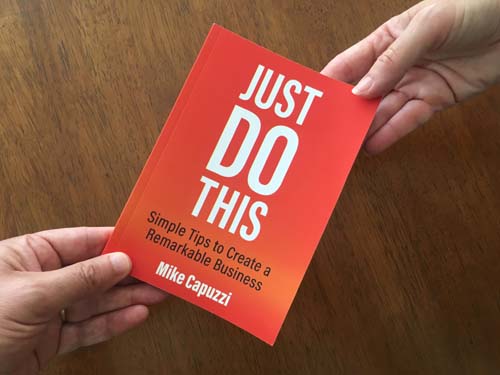 Being the author of a real, can hold it in your hand short book commands a WOW factor in 2018.
In my opinion, even with all the digital, video and social media marketing, few marketing assets have the power and prestige of being able to hand somebody a book with your name on it.
This is why so many celebrities, pro sports players and business icons all have books, and you too can join this club.
If you have something important to say. If you can help people avoid mistakes or gain something they want, publishing your short book is one of the smartest things you can do.
High Impact Marketing Reason #2
Chances are you have competition in your business.  Few, if any business owners have the luxury of not having to worry about competition, which is why positioning yourself and your business in what I call the "category of one" is so important.
By being a published author and noted expert on a specific topic, you instantly rise above your competition.
Because you're the person who wrote the book on <your topic here> in your community or niche.

High Impact Marketing Reason #3
It's a fact that books can attract better quality leads because a person who is interested in your book is typically in research mode and are actively seeking information.
If your average lifetime customer value is more than $1,000 and your product/service offering is easier to sell with helpful information and guidance, I believe you must become a published author.
Your strategically put together short book will make it easier for people to get to know you and positions you from pursuing leads to attract them.
Dollar for dollar a shook is one of the most powerful and effective marketing tools you can invest in for your business.
So that wraps up this episode of 3 in 3. I hope you found it valuable for you and your business.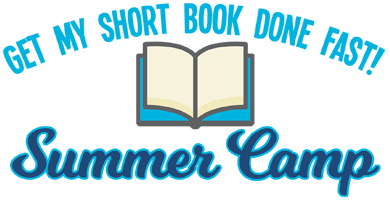 If working with me to publish your short book sounds interesting, check out the Get My Short Book Done Fast Summer Camp. This is a 12-week program where you will work directly with me to get your short book done fast and pain-free!
For more information about this summer camp and to schedule a fact-finding call, visit www.ShortBooks.us And until next time, keep on marketing!