Your Short Book: The Main Matter Section
Over the past few weeks, I have been sharing my personal suggestions and recommendations for putting together the content for your own short, helpful book (a shook). The structure and flow I am sharing is based on years of marketing and sales experience and the publishing of over 250 short, helpful books for myself and others.
Today, I want to focus on the Main Matter Section which is your book's main content chapters.
Remember, short, helpful books are NOT designed to teach readers everything you know about the topic of the shook. They are meant to provide valuable information and then guide the reader to the next step, which is typically contacting you.
I like to target 5-7 main content chapters, but based on your specific shook, you may have more. The typical length of these chapters is 1,000–2,500 words depending on how many you have.
These chapters are focused on the BIG IDEA of your book and should help the reader achieve the PROMISE of your book, but without overloading them with unnecessary bloat.
You want to be strategic in the flow and content of your Main Matter Section.
When I work with clients, we figure out the best Main Matter content to include and pay particular attention to the chapter titles, amount of content shared, and any specific chapter calls-to-action.
I do recommend considering having either a specific call-to-action in each chapter or you can reiterate your main call-to-action a few times.  In my own shooks, I will often include a link to download a bonus resource in specific chapters.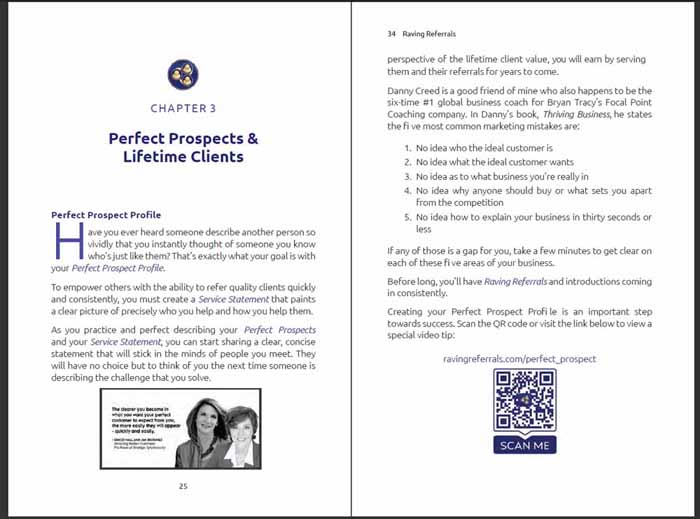 I recently interviewed CEO and author, Brandon Barnum on my podcast (https://authorfactor.com/brandon-barnum/) and Brandon did something I think is really smart and I have not seen anyone else do. 
He created chapter-specific videos for each of his main chapters and used hyperlinks and QR codes to allow readers to quickly access them.
Not only did this provide additional, relevant content for readers. It also allowed Brandon to build his email list.
Business owners, entrepreneurs, and corporate leaders who work with me, get my personal help on doing all this early on, so you know exactly what is needed. What is important is the structure of each chapter and the option to offer additional valuable information with a chapter-specific download.