Ep:113 An Interview with Agency Owner & Author, Thomas Green

On this episode of The Author Factor Podcast I am having a conversation with digital marketing agency owner and author, Thomas Green.
Thomas is the host of The Thomas Green Podcast which is a top-rated podcast that releases regular episodes focused on helping high performers improve themselves and entrepreneurs improve their businesses so they can become more successful and perhaps hire more people.
Thomas is the author of The No-Nonsense Google Ads Book. 
During our conversation, Thomas shared several wisdom nuggets including: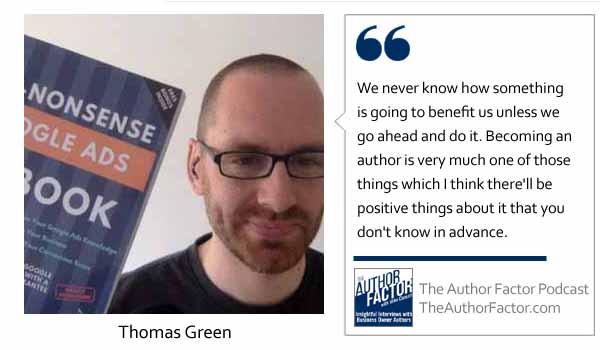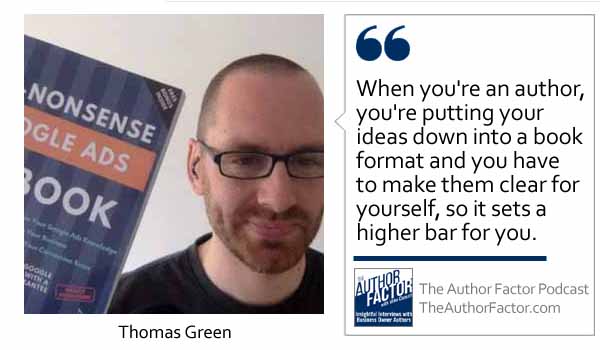 Learn more about Thomas by visiting: