19 Classic Headlines From the 1920's You Can Use Today
The other day I found myself going through a box of magazines from the early 1920's, including Success, Physical Culture and Hill's Golden Rule looking for classic headline inspiration for a project I am working on.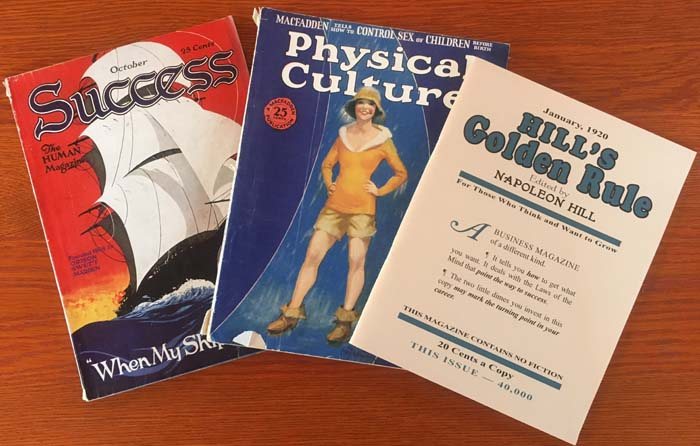 Some might think this is an odd strategy because how can anything from the 1920's be appropriate and used today?
With certain articles and ads this line of thinking would be correct.  It doesn't take long when perusing through an almost 100-year-old magazine to be astonished and even uncomfortable with some of the topics and advertisements that were commonplace back then.
But that's not the point of this article.
Instead I was treasure hunting and looking for a gold nugget or two.
What I ultimately found were 19 headlines that I found interesting and eye-catching for one reason or another.
Some caught my eye because of the headline itself.
Others caught my eye because of the strategy behind the headline (e.g. a contest or test).
Regardless, I thought these headlines could easily be adapted and used in your marketing and advertising today.
Of course, they all need to be tweaked for your business and some need to be updated to today's reality, but each of these classic headlines are easily modified and adaptable for use today.
In no order, here are the 19 classic headlines from the 1920's I discovered:
An Amazingly Easy Way to Earn $10,000 a Year – Let Me Show You How Free
How to Get What You Want – A Remarkable System of Personal Efficiency
Stop Wondering How I Teach Piano; I'll Show You, FREE!
Pick Out the 7 Best Words
How I Saved My Hair the Tragedy of Baldness
How Right or Wrong Thinking Measures Your Income
My New Way of Selling
Why Live an Inferior Life?
Five-Minute Test Reveals Your Chances for Success
Do You Do Any of These Embarrassing Things?
I Guarantee You Results Worth $1,000 in One Year
A Two Minute Test for Memory – Can You Pass It?
The Magic of Charm
What Are Your Chances of Business Success?
Solving the "Mystery" of Disease
Fear Is Your Worst Enemy
They Called Me "Grouchy" Until I Learned Music
3 Priceless Secrets
Six Vital Success Principles You Should Know – Their Use May Make Your Fortune
Being a marketing geek, I even scanned each of these classic headline articles/advertisements into a 19-page PDF file that I will share with any reader who leaves a comment below.  These are a great addition to your marketing swipe file.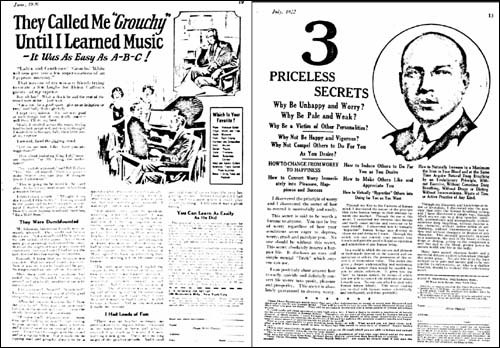 Get These 19 Classic Headline Ads and Articles for Free!
To receive this PDF, take one or more of the headlines above and tweak for your business, products or services and put it in a comment below.
NOTE: I'am not interested in seeing generic comments (though they are appreciated).  The point of this is to get you to think about YOUR business.  This is intended to be a fun little marketing exercise, you might just get a winner for your next marketing campaign!