Find the fundamental flaw contest – a response form critique
I'm going to state from the very beginning the person, whose marketing materials I'm reviewing in this article, is a very smart and astute business owner and this particular marketing piece is almost perfect.
Almost…
And within that "almost" is a quick and important marketing reminder for anybody willing to invest 90 seconds and keep reading.
Yesterday, I received my monthly copy of Ron Sheetz's newsletter in the mail. Ron publishes a fun, four-page "staying in touch" print newsletter for his clients which he sends out via First Class mail.
Based out of Cleveland, Ron is the owner of RJ Media Magic and helps business owners with video marketing and production for events and corporate videos.  If you've been to any of Dan Kennedy's recent seminars, you've seen Ron diligently working on Dan's behalf.
I've watched as Ron has tweaked and improved his newsletter with each issue and the one I just received is certainly a great example of how to publish a terrific client newsletter.  Just about everything is done right.
For example, Ron goes the extra mile and puts his newsletter in a 6 x 9 envelope, which protects the newsletter and gives Ron additional real estate to include teaser copy and CopyDoodles® on the outside.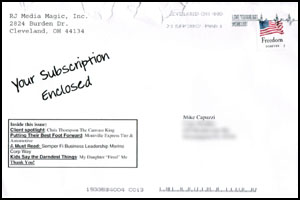 His four-page newsletter includes a bunch of eye-catching graphics and photos which is always a smart thing to do and is written in a very personal, "me to you" tone.  You can tell Ron enjoys sending this out every month.  I scanned in the first page of his newsletter for you to see.

This month Ron also included a single-sheet, single-sided response form on ivory paper.  An insert like this can be a smart strategy to help pay for the monthly hard costs of publishing a free newsletter such as this by offering a product for sale.  However, Ron has made a few mistakes with this form, including one major fundamental flaw.  DO YOU KNOW WHAT IT IS?
Here's the entire form, which you can click on to see the larger version.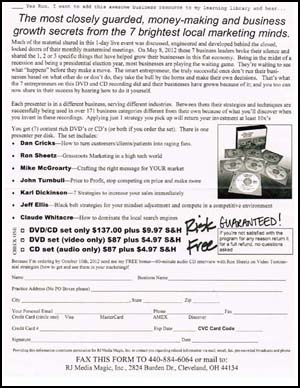 CONTEST ALERT!
I have three great prizes I am giving away to the first three readers who spot the one fundamental flaw IN THE INSERT and what they would specifically do to correct it.
First prize: A print version of my Copy Boosting Profit Secrets course, which we sell for $396.00.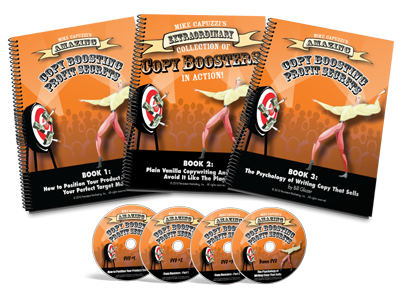 Second prize: A signed copy of The Ultimate Sales Letter 4th edition book by Dan Kennedy (this is the edition where Dan asked me to write the chapter on copy cosmetics).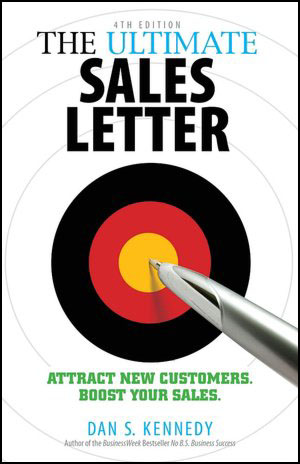 Third prize: A very fun and very cool CopyDoodles grab box full of goodies.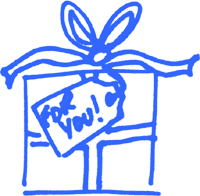 To submit your idea for the fundamental flow in Ron's response form, simply leave a comment below.  To be eligible you need to tell me what the flaw is AND what you would do to fix it.
Tomorrow, I will post my analysis of Ron's response form, including what he did right (this will be a powerful lesson on designing response forms) and what he did wrong, including the one fundamental mistake he made.
Good luck and I look forward to seeing who can find the fundamental flaw!