What Mediocre Marketing Looks Like

It pains me when I see a local business owner miss the mark with their marketing efforts and create mediocre marketing that does little to get them closer to their business and financial goals.
If only they spent a few hours reading a few key marketing books and perused web sites like this one, they could dramatically improve their marketing and ultimately their bank account.
The example I want to share in this article is worthy of your time and input since it's a very typical example of what many business owners consider "marketing." Had this new business owner read my High Impact Marketing Manifesto, there's a good chance they would have never made the mistakes they made.
The lessons I am going to share in this article and the follow-up article are instructional (and important) for EVERY business owner.
A few weeks back I noticed a local pizza shop, that had been around for years, was no longer in business. A new pizza shop opened in its location, which is off the beaten path and serves a large, affluent residential community.
As I drove by, the name – Inside Out Pizza – caught my eye, however it wasn't until I received the following Every Door Direct Mail™ piece did I think about it a second time (click to enlarge).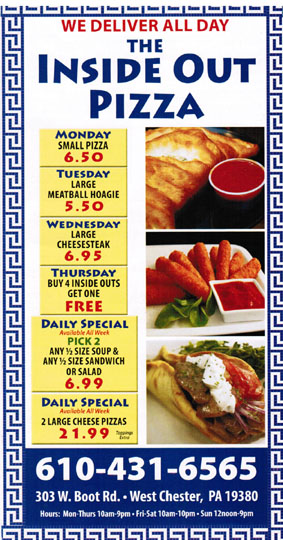 When I had a free moment, I read the piece with several expectations, which were quickly and disappointingly dashed. What I was expecting (and should have been sent) was not sent and in its place was a typical menu mailer.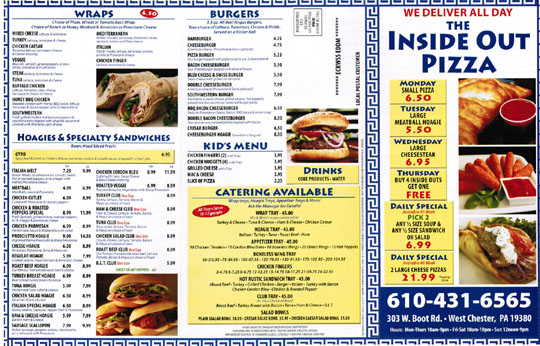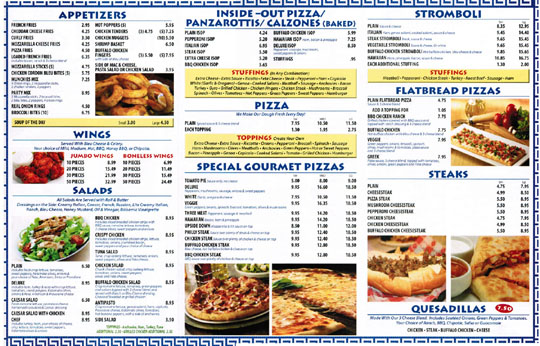 Within a few seconds I identified three BIG missed opportunities with this mailer and several minor marketing mishaps and the reason I wanted to write this article and share this example was because the fundamentals behind the three big missed opportunities are useful reminders for all business owners.
Rather than sharing them right now, I want to make this an interactive, somewhat advanced, marketing contest.
I want everybody to put on their thinking cap, re-read the context I shared above and look at this piece and see if you can identify any of the three big mistakes that were made.
Since I am essentially asking you to read my mind <g>, I will give you these hints:
The three big mistakes are not things like lack of testimonials, personalization or lack of

CopyDoodles

®, etc.
The three big mistakes are at a higher, more strategic level and have more to do with the fact this is a new business in an established area.
When the three mistakes are finally identified, you will see how they apply to your business. I will follow up this Thursday with part 2, which will include the three mistakes and my analysis of each.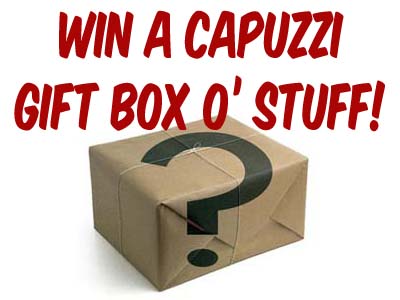 In the meantime, the first five readers that identify any of the three big mistakes I want to focus on will win a free "Capuzzi Grab Box" full of fun, cool stuff I will send to you in the mail for free!
So take a few minutes, have some fun with this, and give it some serious consideration.   This one is going to take some thought and insight, so leave them below and have a chance to win!