High impact marketing no-no: a personalized postcard example
In my last article, I showed an attempt of high impact marketing that goes wrong by trying to personalize in a way I consider deceitful and simply wrong (you can read it here). While high impact marketing is all about personalized marketing, it's about doing it in an authentic, integrity-based, friend-to-friend way.
The example I am about to show you is a better (not by much) attempt at personalized marketing, but it still falls way short of creating a truly personalized marketing experience. It has several major mistakes. Can you find them?
As a matter of fact, I'm going to turn this postcard autopsy into a contest where I will award a book gift to two random winners. I will also post a second part of this article next week, where I do a quick makeover based on the suggestions received.
So here's the postcard I received in the mail from a local, franchise-based hair salon (you can click on the images to see a bigger version). Let's take a look at the "back side" first (not sure if there is a technical front side and back side to a postcard, but I call the side with the mailing address the "back side").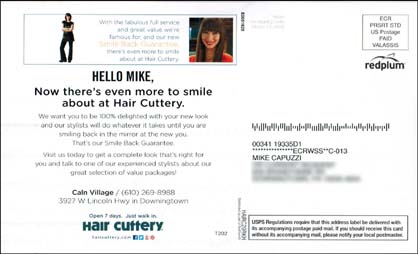 O.K., so my eyes fall naturally to seeing my own name in print (first to ensure it's indeed for me and second on the left hand side with the "Hello Mike" text).
Do not scoff at this simplistic form of personalization. Even today, seeing your own name in print is a powerful eye-magnet and should be used as a minimum in all high impact marketing campaigns. Simple "mail merge" personalization like this can be done by any business owner, in-house or with a printer-partner.
After this minimal attempt at personalization, the rest of this side of the postcard is pretty much wasted.
I jotted down at least six things that could be instantly done to improve the personalized experience of this side. How about you?
Let's flip it over and take a look at the "front side." Hmmm… see anything blatantly wrong with this attempt at sending me a personalized postcard?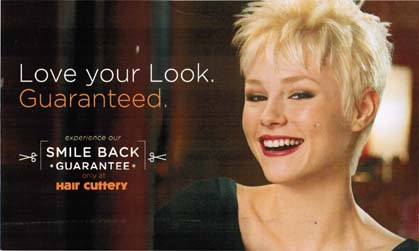 Again, I jotted down several ways to quickly and easily improve this side. How many do you have so far?
The only defense I can offer is that RedPlum (the company that printed and mailed these for their client) has limited personalization capabilities. I am sure they printed these postcards up generically by the tens of thousands and then did the text personalization in a second printing run. Typical of big dumb marketing.
Imagine if they designed this piece with the suggestions readers are going to offer below. Think the results could be a tad bit better?
Just to show off my marketing genius (ahem), here is a simple postcard I created years ago for a client's multi-step direct mail campaign. It's clearly a better attempt at creating a personalized experience (female recipients received the card on the left and males got the card on the right), wouldn't you say? Yes, it required a bit more work to segment the mailing database based on gender, but not a major deal.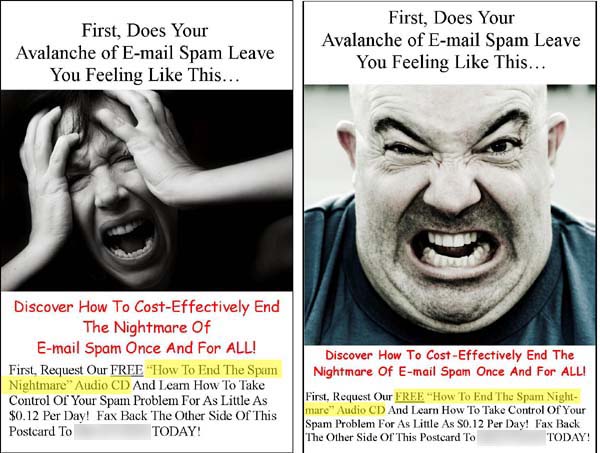 Remember this example from 2012? A bit extreme, but it shows you what technology can do for the marketer. https://mikecapuzzi.com/brilliant-marketing. This is what high impact marketing is all about. Creating a personalized, 1:1 experience for the recipient, so that when they get it, it makes them feel as if the sender sent it just to them. With today's technology and software tools, you can create hyper-personalized marketing that stands out.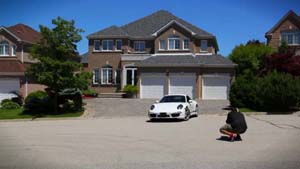 CONTEST TIME! What improvements would you make to improve the personalized experience of this postcard? Leave your suggestions below and we will pick two random winners from all the comments and send them a free copy of "Jumpstart Your Creativity" by Steven Rowell and Shawn Doyle. Good luck!